Auto Savings: Are EVs Worth It?
Electric Vehicles Offer Long-Term Auto Savings
In 2018, just 3% of auto sales were electric. Nevertheless, EV sales improved by more than 80% over the previous year. Obviously, things are looking up for clean energy vehicles. However, fake news campaigns from private interests still confuse undecided consumers. How much in auto savings does an electric switch offer consumers?
Admittedly, the up-front costs of owning an electric vehicle aren't enticing. However, this will change with time.
Currently, luxury electric models still dominate the attention spans of most automakers. Granted, vehicles meant for the middle-class will benefit. The lessons Tesla has learned from its Model X will benefit its upcoming, more affordable, models.
The Financial Benefits & More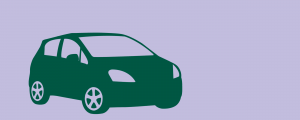 Obviously, fuel cost sticks out. Although, consumers aren't the only party to benefit.
Governments, particularly non-oil exporters, can reduce their reliance on oil producers. This is especially true for Europe, whose reliance on Russian oil is a source of concern.
Ultimately, electric cars pay themselves off within a few years, once the cost of fuel is taken into consideration. Meanwhile, the rising cost of petrol speeds up how quickly this happens.
Consequently, consumers, automakers and governments can sleep easy, knowing that unsteady fuel reserves won't affect economic growth.
A Global Shift to Electric Vehicles
Evidently, automakers have already taken notice. Every brand from Volkswagen to Harley-Davidson have announced EV plans. Even General Motors is moving toward a more sustainable fleet.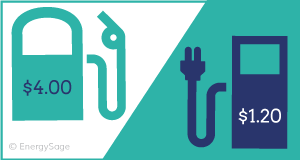 Granted, producing electric vehicles isn't emission-free. However, this is set to change. The first carbon neutral EV production facility has been opened by Audi.
The Brussels, Belgium factory is completely eco-friendly. Consequently, all EV manufacturers will adopt the practices used by the German auto titan.
Apparently, you won't have to wait long for a cheaper – and more eco-friendly – plug-in vehicle.
Let's just hope that charging stations become more accessible in that time.
Related Articles
Ultra Lithium Inc. A team of clean energy experts with a finger on the pulse of clean energy news, ULI is a lithium exploration company with holdings in Argentina, Canada and the US (TSX-V: ULI, OTCQB: ULTXF and Frankfurt: QFB).