Jaguar I-Pace Wins World Car of the Year
Jaguar I-Pace is World Car of the Year at New York Auto Show
In April, the global automotive industry turns to Manhattan. There, at the New York International Auto Show, the industry's titans flaunt its wares. However, 2019 is different than years past. Increasingly, the show is about showcasing electric vehicle and clean energy models. Consequently, a luxury British brand has outpaced the competition in this regard. The World Car of the Year honour has gone to the Jaguar I-Pace.
Evidently, this isn't an isolated incident. The Jaguar I-Pace has already won European Car of the Year honours. Additionally, it won awards for Best Design and Best Green Car.
However, it's only the 2nd EV to win World Car of the Year. Consequently, it took 8 years for another plug-in model to claim victory after the Nissan Leaf did so in 2011.
I-Pace an International Accomplishment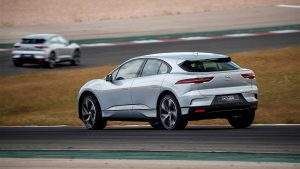 Ultimately, the showroom isn't the only place the vehicle enjoys success. The Jaguar I-Pace has received over 60,000 orders across 60 countries.
Overall, several countries are involved in the vehicle's creation. A team of Austrian engineers builds its aluminum bodyshell. Korean firm LG manufactures the car's underfloor lithium-ion battery pack.
Perhaps most importantly, the battery's lithium carbonate is mined in South America's Lithium Triangle. Summarily, the I-Pace's 90kWh battery need over 12kg of pure lithium.
Outpacing the Competition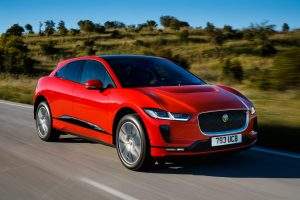 However, the vehicle didn't win for its international collaboration. Instead, the $70k luxury vehicle won for several engineering feats.
Firstly, it's handling and acceleration is superb. Secondly, it can travel nearly 250 miles on a single battery charge. Thirdly, it's fun to drive…and looks pretty damn cool.
It narrowly beat out the Audi E-Tron and Volvo S60/V60 to claim the award. A panel of 86 journalists was tasked with judging the competition.
Related Articles
Ultra Lithium Inc. A team of lithium experts with a finger on the pulse of clean energy news, Ultra Lithium is a lithium exploration company with holdings in Argentina, Canada and the US (TSX-V: ULI, OTCQB: ULTXF and Frankfurt: QFB).