Electric Vehicle Charging Stations on Google Maps
New 'Maps' Update Monitors which Electric Vehicle Charging Stations are Available
Most people in the western world aren't great with directions. Evidently, this has been caused by Google Maps. The navigation app makes getting from A to B effortless. However, it has its flaws. One of them has recently been addressed, as the app now features most electric vehicle charging stations.
Moreover, it lets drivers know which stations are occupied. This is great news for clean energy advocates. Indeed, charging station access is potentially the greatest threat to electric vehicle adoption.
Meanwhile, range anxiety remains a pressing issue. However, most EVs will soon be able to travel 300 miles on a single charge.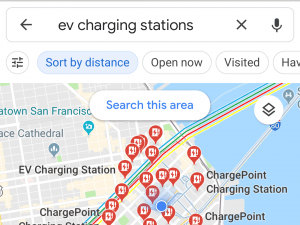 Easier to Power Up in UK and US
Back to the Google Maps update. Ultimately, electric vehicle charging stations function in the app much like any other POI. Each station features photos and user reviews.
Admittedly, life for EV owners still isn't easy. Some models take 40 minutes to fully charge.
Nevertheless, this innovation eliminates lengthy waits for available stations. The update primarily affects those living in the UK and US.
Charging Stations a Staple of Urban Life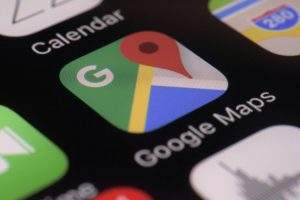 The digital interface of electric vehicles allows for this. Evidently, Google can receive updates directly from charging stations themselves.
Furthermore, it provides greater incentive for automakers and governments to provide access. Currently, 20,000 charging stations are scattered throughout the United States.
Meanwhile, there are over 168,000 gas stations. However, this number will fall as EV rates increase.
Google's latest update may speed up that process.
Related Articles
Ultra Lithium Inc. A team of lithium experts with a finger on the pulse of clean energy news, Ultra Lithium is a lithium exploration company with holdings in Argentina, Canada and the US (TSX-V: ULI, OTCQB: ULTXF and Frankfurt: QFB).