Genesis Mint An Inspiring Concept Car
Genesis Mint Concept Car A Favourite Among Urban Environmentalists
Electric vehicles are slowly taking over the automotive industry. However, manufacturers haven't agreed on how the 'ideal' EV should look. As a result, concept cars like the Genesis Mint are the talk of car shows.
This was the case at the New York International Auto Show. There, a small two-door green vehicle separated itself from the competition with its truly unique design. Ultimately, parent company Hyundai Motor Group has positioned Genesis as an EV manufacturer for urban environmentalists.
Moreover, urban environmentalists who like to arrive in style.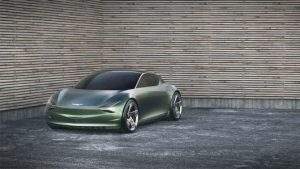 A Concept Car that Belongs in the City
The Genesis Mint has a short sedan-shaped body that makes it easy to navigate a city's congested roads. Furthermore, its compact size makes nabbing that last charging station spot a tad easier.
Additionally, it's 100% battery-powered. It can travel over 200 miles on a single charge and will support 350kW quick charging.
Evidently, it's perfect for those not planning on leaving the city. Plus, a pair of rear doors open skyward when its time to load groceries.
Automotive Industry Electrifies – in a Fashionable Way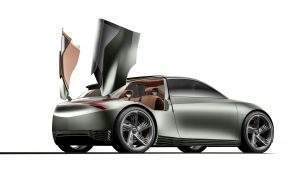 Basically, the Genesis Mint looks like a supercar. Unfortunately, it's highly unlikely it'll ever be available for purchase.
Nevertheless, its design is inspiring. Most of the world's largest automakers invest heavily in EV technology. Volkswagen even announced that failing to prioritize plug-in models is bad for business.
Moreover, concept cars of this nature prove that electric vehicles aren't a fad. Inevitably, they will become more popular (and more efficient) than gas-powered equivalents.
Today, we dream. Tomorrow, we drive 2-seater electric vehicles through city streets.
Related Articles
Ultra Lithium Inc. A team of lithium experts with a finger on the pulse of clean energy news, Ultra Lithium is a lithium exploration company with holdings in Argentina, Canada and the US (TSX-V: ULI, OTCQB: ULTXF and Frankfurt: QFB).