Lithium Battery Price to Fall, Use to Rise by 2025
Lithium Battery Price to Improve Electric Vehicle Profit Margin
Currently, automakers don't make much with every electric vehicle they sell. Some reports suggest Nissan and Volvo lose money with every sale. Consequently, EV batteries are still more expensive to develop than combustible-engines. Nevertheless, this is expected to change as the lithium battery price falls. After all, automakers have perfected gas-powered engines for over a century.
Time is needed for EV tech to catch up. Granted, automakers are aware. A recent estimate states the profit margin for electric cars will meet gas-powered counterparts by 2025.
This came directly from Volvo's CEO. Evidently, the Chinese-owned Swedish automaker is aware of the long-term potential of EVs. What's more, they're not alone.
Automakers Invest In Plug-Ins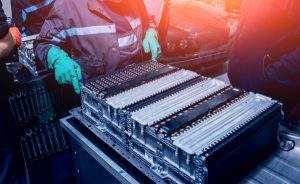 Despite the immediate cost-benefit shortfall, automakers go green in droves. General Motors famously closed factories last year to make way for its electric fleet. Similarly, Porsche has made several moves that endorse plug-in technology. Even Harley-Davidson plans to launch a fleet of electric bikes.
Ultimately, these moves are destined to produce more efficient electric vehicles. Additionally, even non-automakers have entered the EV space. Dyson is opening a Singapore facility for its own fleet this year. Additionally, Apple may throw its platinum hat in the ring.
The list of incoming 2019 electric cars is massive. However, American EV adoption still moves slowly. Just 3% of 2018 sales were electric. Granted, this represented an 87% increase over 2017.
The Implications for Electric Vehicles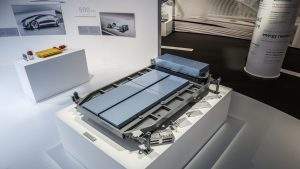 Perhaps the most telling figure involves consumers. After all, automakers won't make what drivers aren't buying.
A recent driver survey found that 75% of Americans want to drive electric. This number is significant for a number of reasons. Firstly, it proves that EV demand isn't imaginary. Secondly, it provides an incentive for automakers to create more charging stations. Thirdly, it forces both corporations and governments to produce more efficient lithium-ion batteries.
Ultimately, this will force the global lithium battery price to fall.
Related Articles
Ultra Lithium Inc. A team of clean energy experts with a finger on the pulse of clean energy news, ULI is a lithium exploration company with holdings in Argentina, Canada and the US (TSX-V: ULI, OTCQB: ULTXF and Frankfurt: QFB).