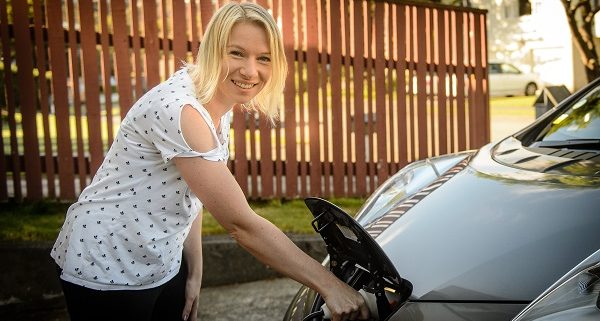 Driver Survey: 75% of Americans want EVs
Transition to Green Vehicles Imminent: Driver Survey
Transportation is the number 1 contributor to climate change. As a result, many are willing to change their habits to benefit the environment. However, words and actions are often loosely associated. Granted, a recent driver survey by Volvo confirms that most drivers are willing to put their money where their mouth is. Just, not yet.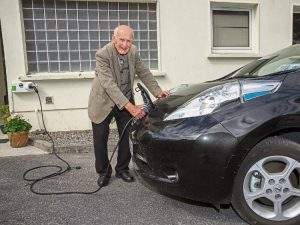 Several factors slow electric vehicle growth in the United States. Firstly, charging stations aren't exactly easy to find. Regardless, automakers like Tesla have invested billions in infrastructures to ease consumer access. Secondly, the best lithium-ion batteries on the market last just 400km on a single charge. Granted, this is expected to change.
Lastly, the almighty dollar scares off the middle-class. The most affordable new models usually start around $60k. However, several cheaper – albeit, less flashy – models are available.
By the Numbers
The report tackled each of these issues. Incidentally, 61% of respondents said they'd be more likely to purchase an EV if charging stations were more accessible. Consequently, finding a convenient place to charge is still more difficult than finding a gas station.
Similarly, 58% of respondents cited range anxiety as a major issue. Yes, the worry of getting stuck on a country road is a universal fear. However, the technology behind lithium-ion batteries improves at a rapid pace. One day, vehicle range won't be measured in gallons.
Furthermore, most major automakers have announced plans for plug-in fleets. This will increase the amount of money and attention paid to producing more effective batteries. Furthermore, it'll reduce the price. Soon, Tesla will face serious competition in the luxury EV space. Granted, the headstart it's enjoyed is likely to sustain it.
Major Automakers Go Green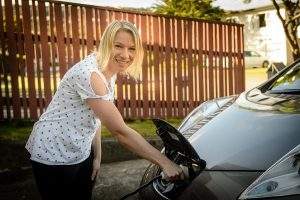 This is important, as 57% of respondents said they'd buy electric if they were priced identical to gas-powered vehicles. Meanwhile, another driver survey found that 66% of American drivers are willing to pay more for an electric vehicle.
As previously stated, the world's large carmakers have taken notice. Brands including Porsche, Honda, Toyota and many more have announced EV fleets. Even British technology firm Dyson has announced a Singapore-based auto factory.
Ultimately, this report is overwhelmingly positive for electric vehicle players. Moreover, it's overwhelmingly positive for clean energy advocates. What's more, the United States trails both China and Europe in electric vehicle adoption.
The writing's on the chassis: consumers want clean transportation.
Related Articles
Ultra Lithium Inc. A team of lithium experts with a finger on the pulse of clean energy news, Ultra Lithium is a lithium exploration company with holdings in Argentina, Canada and the US (TSX-V: ULI, OTCQB: ULTXF and Frankfurt: QFB).