Polestar 2 Volvo's Attempt to Compete with Model 3
Polestar 2 to Challenge Tesla's Dominance
Tesla's success has attracted much competition. Evidently, major automakers like Volvo benefit from the years of trial and error experienced by Mr. Musk & Co. As a result, Volvo's Polestar 2 is designed to directly compete with the Tesla Model 3 by building on its success.
Volvo's electric car brand recently introduced the Polestar 2. It offers various features that will give the Model 3 a run for its money. Firstly, it contains 2 electric motors. Consequently, a single charge offers roughly 275 miles of range. Secondly, the vehicle can go from 0 to 60 in 5 seconds. Granted, the 408 horsepower battery is inferior to the Model 3's 450.
Lastly, an Android-powered 'infotainment' system will guide drivers from A to B. Production will begin in 2020.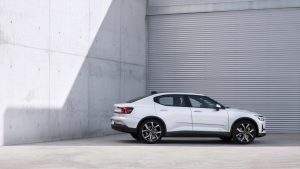 Electric Vehicle Competition Ramps Up
Regrettably, the Polestar 2 may arrive late to the party. The world of plug-ins offers no room for complacency. The industry moves forward at a rapid pace.
Moreover, a $35,000 USD version of the Model 3 has been announced. Meanwhile, the Polestar 2 will cost roughly $55,000 USD after federal subsidies.
Unfortunately, immediate success may not find Volvo. However, a massive waitlist at Tesla scares off potential owners. Now, every automaker from Porsche to Harley-Davidson is set to enter the EV race. Volvo joins the ranks of brands set to make life harder for Tesla.
Competition to Reduce EV Price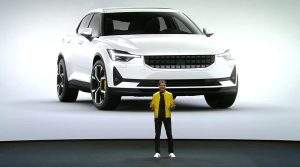 Currently, most new electric vehicles run consumers about $60,000 USD. Granted, options like the Nissan Leaf are more accessible to the middle-class.
Despite its hefty price tag, options like the Polestar 2 will help reduce the average long-term price. Firstly, prices will drop because automakers need to compete for wallets. Tesla can charge a premium because most competitors are yet to enter the market.
Secondly, billions are now poured into electric vehicle R&D. Moreover, this funding steadily improves the efficiency of lithium-ion batteries. As a result, battery range and charging station access increases while price decreases.
When it comes to clean energy transportation, quantum leaps will soon replace baby steps.
Related Articles
Ultra Lithium Inc. A team of lithium experts with a finger on the pulse of clean energy news, Ultra Lithium is a lithium exploration company with holdings in Argentina, Canada and the US (TSX-V: ULI, OTCQB: ULTXF and Frankfurt: QFB).