Tesla Market Share for EVs Under Threat
Tesla Market Share for EVs Dominant – For Now
The American EV manufacturer exceeded its revenue expectations last quarter. Moreover, the Tesla market share for EVs in the US is now at 83%. Furthermore, such market dominance hasn't been seen since Ford a century ago.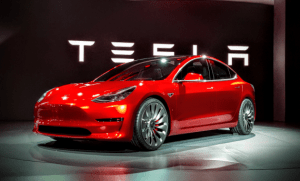 Tesla's success is encouraging for both the company and clean energy advocates. However, it's dominance is unlikely to last. Most major automakers have announced plans to enter the EV market. Meanwhile, EV sales are slow. Currently, plug-ins account for just 4% of Chinese auto sales. That market leads the world in EV penetration. Furthermore, annual sales haven't breached the 3% mark in the US.
Competitors Line Up
Nevertheless, the industry eyes greener pastures. Honda, Porsche, and Toyota have all announced major EV plans. Additionally, GM plans to go 100% electric. As a result, some analysts predict a pile-up of EV models in the US market. Consequently, forecasters say over $200 billion will be spent on new model production by 2025. Moreover, Tesla's charging network will soon face competition.
Ultimately, too many big players enter a market in which Tesla's enjoyed a massive headstart. These competitors will learn from the experiences wrought by Musk and Co.'s successes and failures.
The Steady Rise of Plug-Ins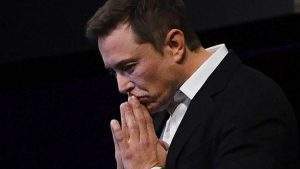 In the end, such competition is great for humanity. Granted, electric vehicle sales need to improve dramatically for the environment to benefit. However, this is very likely. Even Harley-Davidson has eco-friendly plans. Additionally, Dyson's made it's electric vehicle plans well-known.
Ultimately, a vehicle powered by lithium-ion batteries will soon be accessible to the middle-class. What's more, it may not sport Tesla's trademark T.
Related Articles
Ultra Lithium Inc. A team of lithium experts with a finger on the pulse of clean energy news, Ultra Lithium is a lithium exploration company with holdings in Argentina, Canada and the US (TSX-V: ULI, OTCQB: ULTXF and Frankfurt: QFB).