Why Gold is Used as Money
Why Gold is Used as Money
Since the dawn of civilization, humans have sought out gold. Indeed, the chemical element is a fixture on the world's stock exchanges, its value sending shockwaves throughout the global economy. As a result, it's worth exploring why gold is used as money.
Evidently, this question transcends the modern era. Civilizations including the Romans, Egyptians, and Mayans all held the metal in the highest esteem.
It's fascinating that empires with minimal connections to one another all considered gold in the same vein.
More Durable than Silver

After all, value is a human conception. An item is only worth anything because society says so. Moreover, it's the mutual understanding that a $5 bill is worth anything that drives the global economy.
However, gold has an intrinsic value that goes beyond mortal invention. It has many uses beyond the value we assign to it.
Firstly, gold does not erode. Indeed, it doesn't dissipate into the atmosphere. Consequently, its integrity has been a major factor in its unquestioned value.
Ultra Lithium Diversifies Into Gold – Finds Deposits in Argentina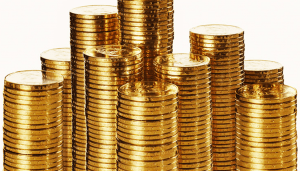 Secondly, it isn't flammable. Similarly, it isn't radioactive. This allows bankers to store it in vaults and consumers to hold it in wallets.
In fact, it's more likely the vault or wallet will erode before the gold itself does.
Ultra Lithium's decided to explore the history of gold, as we've begun to launch gold exploration and mining operations in Argentina.
We invite you to stay tuned throughout this journey.
Related Articles
Ultra Lithium Inc. A team of clean energy experts with a finger on the pulse of clean energy news, ULI is a lithium exploration company with lithium holdings in Argentina, Canada and the US and gold holdings in Argentina. (TSX-V: ULI, OTCQB: ULTXF and Frankfurt: QFB).