New UK Homes could come with Charging Points
Government Wants New UK Homes to be Charge-Ready
Across Europe, governments introduce legislation supporting electric vehicle adoption. In keeping with this theme, the government wants new UK homes to feature built-in EV charging points.
Consequently, clean energy advocates are thrilled. Moreover, this will help the UK fulfill an ambitious commitment: eliminating carbon emissions by 2050.
All new UK homes with dedicated parking spots would feature a wall-mounted charger.
Home Charging Taking Off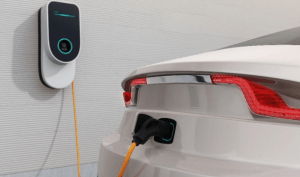 Evidently, home charging is a viable alternative to fast-charging stations. Granted, they take much longer to charge a battery to 100%. However, consumer behaviour around electric vehicles is changing.
Seasoned plug-in owners treat their vehicles like phones. Ultimately, overnight slow-charging eliminates the need to visit a public charging station.
Nevertheless, governments and businesses put billions into charging infrastructure. A recent Google Maps update includes charging station locations.
Europe Shifts Green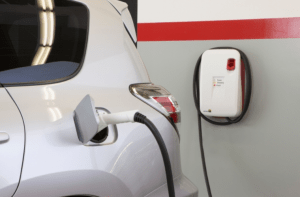 Additionally, it states whether or not stations are occupied.
This behavioural shift is an important electric vehicle adoption factor. After all, consumers are programmed to leave home to fuel their vehicle.
However, this is already changing across Europe. In Norway, electric vehicles outsell gas-powered models. Furthermore, the country's expansive charging infrastructure isn't strained, as drivers charge while they sleep.
Similarly, the European Union's 20-20-20 goal envisions an entire continent with EV adoption rates as successful as Norway's.
Introducing charging points in new UK homes will help realize this dream – with or without Brexit.
Related Articles
Ultra Lithium Inc. A team of clean energy experts with a finger on the pulse of clean energy news, ULI is a lithium exploration company with lithium holdings in Argentina, Canada and the US and gold holdings in Argentina. (TSX-V: ULI, OTCQB: ULTXF and Frankfurt: QFB).