BC Zero Emission Vehicles Act Tabled
BC Zero Emission Vehicles Act: 100% Electric Cars by 2040
Evidently, BC's transportation grid may be carbon neutral by 2040. A new bill may pass that eliminates gas-powered vehicle use province-wide by this target date. Dubbed the BC Zero Emission Vehicles Act, it requires all vehicle sales to be zero emission. Consequently, clean energy advocates have embraced the vision. Moreover, Premier John Horgan (pictured below) champions the sentiment.
BC becomes the first region in North America to set such a target. The Act will accelerate EV adoption in two ways. Firstly, it will make them more available to consumers through tax credits.
Secondly, it sets requirements for automakers. 10% of all sales must be electric by 2025. By 2040, that target hits 100%.
Province A Potential Trailblazer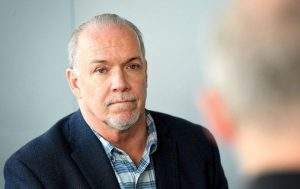 However, BC isn't alone in its clean energy aspirations. Currently, China and many European countries have set similar targets.
Even the United States might revive its expired EV tax credit. Furthermore, the auto industry's electric shift has overhauled the global supply chain. Namely, developing countries like Indonesia and India aim to become EV battery production hubs.
Similarly, the world's largest automakers have all released EV plans. Everyone from Harley-Davidson to Dyson(?) is on board. Moreover, brands like Volkswagen and GM have determined that gas-powered vehicles are bad for business.
Lithium-Ion's Future on the West Coast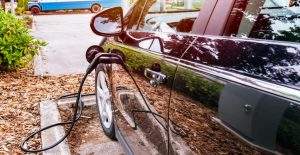 Ultimately, the BC Zero Emission Vehicles Act would take effect in 2020. British Columbians would witness a 20-year cycle where gas-powered vehicles become relics.
Whether or not the bill passes, it represents an eco-conscious spark. Regardless, BC would reduce its reliance on Albertan oil. Instead, it would look to the lithium reserves of South America and Ontario. After all, lithium-ion batteries would replace combustible engines.
Currently, over half the world's lithium is found in South America's Lithium Triangle. The region spans Argentina, Bolivia, and Chile.
Particularly in Argentina, the environmental toll of extracting lithium is minimal. Soon, BC will reap the benefits, be it under an NDP coalition or otherwise.
Related Articles
Ultra Lithium Inc. A team of lithium experts with a finger on the pulse of clean energy news, Ultra Lithium is a lithium exploration company with holdings in Argentina, Canada and the US (TSX-V: ULI, OTCQB: ULTXF and Frankfurt: QFB).