Car Design Trends Change with EV Adoption
Electric Car Technology Changes Modern Car Design
A vehicle's look weighs heavily into the decision to buy. Indeed, engineers must combine brand design standards with practicality. Engine components and aerodynamics often outweigh stylistic needs. Evidently, this process takes on a different shape in electric car design.

After all, electric cars feature a ton of electronic parts. Meanwhile, gas-powered models contain large, mechanical innards.
Ultimately, engineers have designed frames to fit around combustible engines for over a century. Now, they're relearning on the fly with electric molds.
Different Build, Different Style
These designs differ in many ways. Firstly, EVs don't have large engines behind the grill. Consequently, automakers can get creative in front end designs. Case-in-point: the lack of a grill. There is less of a need for ventilation in zero-emission rides.
Secondly, less moving parts equals spacy interiors. Say hello to limo-like legroom.
Additionally, electric vehicles require no exhaust pipes. Why would they? Zero emissions mean no waste.
Automakers Lean on Lithium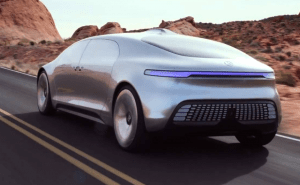 Furthermore, autonomous vehicles are also set to influence design changes. After all, features like windshields won't be necessary. Nevertheless, the auto industry is going through massive changes that go far beyond design. Indeed, global energy needs have forced automakers to rethink how consumers get from A to B.
Moreover, it's forced them to look for new energy sources. Lithium-ion batteries power today's electric vehicles and a global shortage threatens the industry's growth. As a result, more efficient batteries are needed. Luckily, these are on the horizon.
Related Articles
Ultra Lithium Inc. A team of clean energy experts with a finger on the pulse of clean energy news, ULI is a lithium exploration company with lithium holdings in Argentina, Canada and the US and gold holdings in Argentina. (TSX-V: ULI, OTCQB: ULTXF and Frankfurt: QFB).