EU Policy Requires EV Engine Noises
New EU Policy Requires EVs to Feature Fake Engine Noises
Ask any car enthusiast: engine noise matters. Incidentally, this aspect of the automaking process doesn't exist in electric cars. Evidently, battery-powered vehicles don't make much noise. Consequently, a new EU policy will change this.
The world's premium car brands all have patented engine sounds. Ultimately, engine 'purr' is considered part of the driving experience.
With the rise of electric cars, no combustible engine means no need to augment that sweet sound.
More than a Safety Issue
However, this has raised several safety concerns. No matter how annoying the sound of a sports car's engine can be, that roar lets pedestrians know a vehicle's location.
Granted, this is particularly important on urban streets, where all 5 senses are needed to navigate.
In the many densely-populated European cities where EVs popularize, this is an issue. As a result, automakers must develop patented engine sounds if they plan to sell in the EU.
Global EV Sales Steadily Climb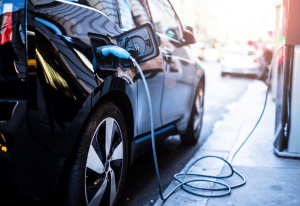 Consequently, this will result in an ongoing contest for the coolest engine sound among EVs. As most of the world's automakers rollout electric fleets, consumers can expect plenty of competition.
Moreover, it'll be intriguing to see if automakers mimic combustible engine sounds. Alternatively, this EU policy could birth an entirely new breed of engine sound.
After all, most of the luxury EVs on the market feature a futuristic design. Can a similar trend surface among engine sounds? Here's hoping this policy doesn't revive the music genre dubstep.
Related Articles
Ultra Lithium Inc. A team of clean energy experts with a finger on the pulse of clean energy news, ULI is a lithium exploration company with lithium holdings in Argentina, Canada and the US and gold holdings in Argentina. (TSX-V: ULI, OTCQB: ULTXF and Frankfurt: QFB).