Global Transportation Sector: 30% Electric by '30
20-30% of Global Transportation Sector could be Electric by 2030
In 2018, 5.1 million electric vehicles were sold. Granted, this number represents a microscopic fraction of global vehicle sales. However, it indicates an encouraging trend. Ultimately, it leads analysts to believe that 20-30% of global transportation could be electric by 2030.
The International Energy Agency (IEA) believes sales will hit 22 million by 2030. Consequently, this would push the total number of EVs sold to just north of 120 million by that time.
Consumer Preferences Go Green
However, there's reason to believe this estimate could be conservative. After all, a series of affordable electric cars are soon to hit the market.
If the middle-class has the option of driving green, exponential growth in the sector is likely.
Moreover, long-term electric car owners have noted substantial energy savings. Increasingly, owners charge their cars overnight. The mentality of leaving the home to fuel up is slowly being phased out.
Automakers and Governments Embrace Clean Shift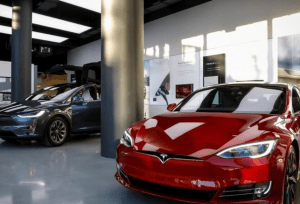 This reduces the strain on public charging infrastructure. Similarly, it helps mitigate the range anxiety that scares off potential owners.
Furthermore, both governments and automakers overwhelmingly support the electric shift.
Most of the world's automakers have committed to electric fleets. Meanwhile, Chinese and European governments introduce effective policy that encourages EV adoption.
Evidently, it won't be long until long gas station lines are a thing of the past.
Related Articles
Ultra Lithium Inc. A team of clean energy experts with a finger on the pulse of clean energy news, ULI is a lithium exploration company with lithium holdings in Argentina, Canada and the US and gold holdings in Argentina. (TSX-V: ULI, OTCQB: ULTXF and Frankfurt: QFB).