Geely Launches Premium EV Brand in China
"Geometry" Brand Launched by Chinese Auto Juggernaut Geely
China is serious about electric vehicles. Consequently, it's the global leader in EV adoption. However, the Chinese government's interest in clean energy has affected global automakers. As a result, brands like Geely are forced to develop robust electric car fleets.
A primary investor in Volvo, Geely has announced its Geometry series. Evidently, the series is designed to challenge the Tesla Model 3. The American automaker has experienced immense global success.
Ultimately, Tesla has dominated the Chinese market. Particularly, Elon Musk & Co. have enjoyed immense success in the luxury EV space.
Geely Targets Singapore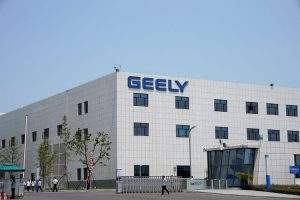 However, brands like Geely threaten Tesla's market dominance. Nevertheless, the Geometry series won't be targeted at the Chinese market.
Instead, Geely looks to Singapore. In a statement announcing the Geometry series, it admitted the city-state will be its primary target. After all, Singapore is a haven for high-earners. Geely's Geometry fleet doesn't come cheap.
The Geometry A is the automaker's first entry into the electric space. Evidently, there is serious interest among consumers. Geely has announced they've already received more than 26,000 orders.
Chinese EV Industry Grows Despite Sluggish Economy
This success is despite a trade war with the United States. Additionally, cautious consumers and sluggish economic growth plague Chinese producers.
However, automakers will spend over $300 billion on EV tech over the next 5 to 10 years. Moreover, China is the investment's primary target.
Ultimately, Geely's success is good news for clean energy advocates.
Let's hope the Geometry series sparks enough competition to encourage serious innovation.
Related Articles
Ultra Lithium Inc. A team of clean energy experts with a finger on the pulse of clean energy news, ULI is a lithium exploration company with holdings in Argentina, Canada and the US (TSX-V: ULI, OTCQB: ULTXF and Frankfurt: QFB).