MIT Lithium Battery Breakthrough Boosts Capacity
MIT Lithium-Ion Breakthrough Potentially Huge
Scientists at America's largest technology institute may be onto something. An MIT lithium-ion battery breakthrough could significantly increase capacity. However, consumers will only benefit after further tests are performed.
Consequently, the scientific community knows the stakes are huge. Scientists have pushed to develop more efficient lithium-ion batteries for years. Granted, modern versions are vastly superior to those that powered cellphones 20+ years ago.
However, demand has increased dramatically since then. Automakers and national governments both push billions into R&D projects focusing on Li-Ion batteries. Evidently, a major advance could phase out fossil fuels.
"Hybrid" Cathode Could Increase Efficiency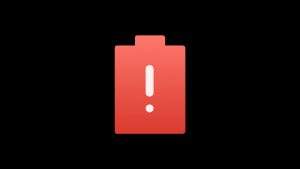 The science behind the breakthrough surrounds a cathode. Li-Ion batteries use 2 electrodes – cathodes are 1 of them. The concept is described as a "hybrid" cathode because it borrows from two existing approaches.
Firstly, it increases the battery's energy output per pound. Secondly, it increases how much energy can be stored in the battery. As a result, the team is confident the battery is superior to all existing models.
The project was supported by a large network, including Samsung and several high-profile Chinese foundations and institutions. Evidently, the MIT lithium battery team benefits from a steady increase in financial support in the space.
Implications for Electric Vehicles, Smartphones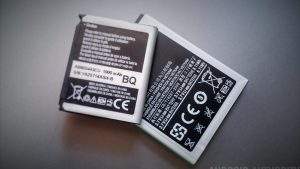 Consumers will benefit in the long run. However, it's not certain exactly when that'll be. Nevertheless, a growing number of industries are reliant on Li-Ion technology.
Firstly, the automotive industry electrifies at a rapid pace. BMW, GM, and others have committed to large EV fleets. Secondly, Smartphones and laptops use lithium batteries to store energy. Additionally, large grid storage projects become more popular. Using solar power, a massive network powering the homes of 2 million Delhi, India residents opened in early 2019.
The incentives for more efficient lithium-ion batteries are easy to find. Moreover, solid-state versions are expected to hit the market over the next decade. Currently, only liquid-state models exist.
MIT's breakthrough could accelerate the efficiency of modern Li-Ion batteries until the transition to solid-state begins.
Related Articles
Ultra Lithium Inc. A team of lithium experts with a finger on the pulse of clean energy news, Ultra Lithium is a lithium exploration company with holdings in Argentina, Canada and the US (TSX-V: ULI, OTCQB: ULTXF and Frankfurt: QFB).