Netherlands EV Share World's 2nd Best
Netherlands EV Share Steadily Growing
Norway is an electric vehicle darling. Consequently, Elon Musk has praised the Scandinavian nation for its progressive policies. In March 2019, electric vehicles outsold gas-powered models nationwide. Similarly, the Netherlands EV share of total auto sales is also encouraging. In that same month, 10% of all Dutch cars sold were electric.
Moreover, the Tesla Model 3 was the top-selling vehicle. Period. Evidently, the eco-conscious country is a clean transportation trailblazer.
Furthermore, the Netherlands EV share has been promising throughout 2019. So far, over 7% of all vehicle sales are electric. This number is expected to rise as the year progresses.
Helping to Set a Global Standard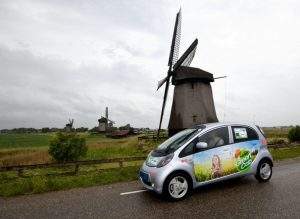 The Dutch have always been eco-conscious. Consequently, the nation's infrastructure is perfectly set up for cycling. Most Dutch get around via pedal bike.
Similarly, more of the nation's drivers rely on batteries instead of gas.
Ultimately, the world can learn from Holland's approach to EV adoption. Most importantly, Fastned has helped accelerate the switch for consumers.
The company offers one of the world's largest fast-charging networks. When the company installed Tesla adapters in March 2016, its popularity skyrocketed.
Northern Europe Leans on Lithium-Ion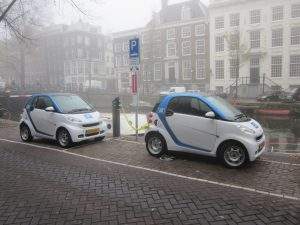 Evidently, Holland has solved a problem that plagues EV adoption elsewhere. Charging station access scares off potential owners.
Despite Tesla's fast-growing supercharger network, gas stations still wildly outnumber American charging stations. However, this will change with time.
For now, countries like Holland and Norway enjoy the first taste of the savings offered by electric transportation. Furthermore, their buy-in allows automakers and governments to pump billions into EV battery research.
As a result, the lithium-ion batteries powering electric vehicles will offer better ranges than gas-powered models.
Related Articles
Ultra Lithium Inc. A team of lithium experts with a finger on the pulse of clean energy news, Ultra Lithium is a lithium exploration company with holdings in Argentina, Canada and the US (TSX-V: ULI, OTCQB: ULTXF and Frankfurt: QFB).