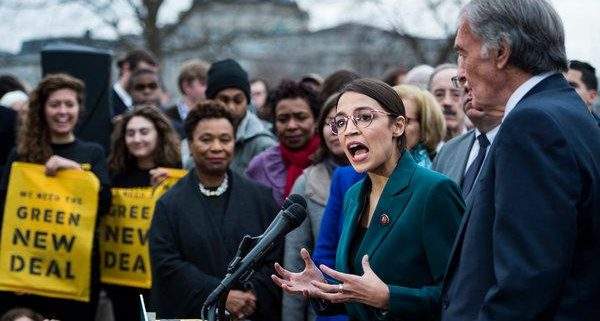 Green New Deal A Boon for Li-Ion Battery Use
Presidential Hopeful's "Green New Deal" Leans on Li-Ion
It seems like everyone who voted against Trump in 2016 is a democratic hopeful. However, one name appears to lead the pack. Evidently, Alexandra Ocasio-Cortez's youth and progressive platform have separated her from the competition. Furthermore, her proposed "Green New Deal" would accelerate America's commitment to clean energy.
Moreover, it would increase the country's reliance on lithium-ion batteries. Currently, the country has backed out of the Paris Climate Accord. However, the Trump Administration hasn't turned its back on electric vehicles and grid storage technology.
In late 2017, an executive order labeled lithium as vital to the nation's economic health. Consequently, the mineral plays a major role in powering clean energy technologies. Lithium-ion batteries power everything from Smartphones to the Tesla Model X.
A Better Deal for the Environment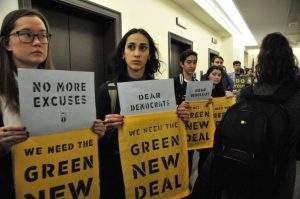 Nevertheless, Cortez's Green New Deal (GND) runs circles around Trump's environmental plan. It's ambitious but enticing. Ultimately, it plans to eliminate national CO2 emissions by 2050. How it does this is of great interest.
Firstly, it will expand zero-emission vehicle infrastructure and manufacturing. Currently, EVs make up under 3% of 2018 national auto sales. This will change. Secondly, the GND will expand on the $30 billion invested by the military in power grids. Storing energy in massive lithium-ion batteries, urban hubs will be powered by renewable energy. This is already a reality in Delhi, India.
Thirdly, Cortez plans to invest in clean energy tech. In 2018, the Department of Energy invested $15 billion into this sector. This number will inflate under the GND.
Additionally, serious investment will go into high-speed rail and public transportation projects. Currently, the transportation industry is responsible for 29% of Greenhouse Gas emissions.
A Global Shift to Clean Energy Tech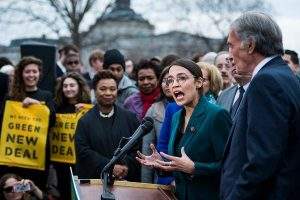 Cortez's progressive views are echoed by the global community. Evidently, Germany and China echo the Democratic call for electric vehicle adoption.
Additionally, most of the world's largest automakers have gone green. This is huge, as global transportation is largely responsible for climate change. However, brands like GM, Volkswagen, and Harley-Davidson aren't electrifying their fleets purely for environmental reasons.
They've determined that producing electric vehicles is paramount to a healthy bottom line.
If Cortez wins the White House, you can bet that motivation will intensify.
Related Articles
Ultra Lithium Inc. A team of lithium experts with a finger on the pulse of clean energy news, Ultra Lithium is a lithium exploration company with holdings in Argentina, Canada and the US (TSX-V: ULI, OTCQB: ULTXF and Frankfurt: QFB).