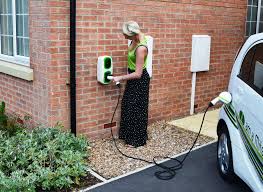 Slow Charging Favoured by EV Drivers
Drop that Gas Station Mentality, EV Owners use Slow Charging to Power-up
Old habits die hard. Evidently, this is the case with new electric vehicle owners. Since the auto industry's beginning, fueling has been the same. We push a few buttons and hold a funny-looking hose into a hole on the side of our car. However, the electric vehicle's rise has changed this. As a result, seasoned EV owners prefer slow charging to much faster alternatives.
How could this happen? Evidently, we have to return to our discussion around habits. Despite adoption rates exceeding 3% in the US, electric car owners haven't changed their fueling habits.
Two primary reasons explain this. Firstly, we've long had to leave our house to get fuel. Although slow charging takes longer, plugging in your battery overnight will set you up for the next few days.
Rethinking Fuel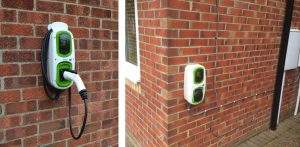 Granted, this depends on where you live. In the city, you're good for a while. In rural areas, you may find yourself on long trips. Nevertheless, this is the first time auto consumers have access to at-home fueling.
Secondly, consider the demographics of most EV owners. Yes, we're talking middle to upper-class individuals. Moreover, we're talking folks that typically exceed middle-age. It takes money to own an electric car. Similarly, most high-earners usually strike it big later in life.
Furthermore, habits solidify with time. It's tougher for someone who's 55 to break a habit than it is for their son or daughter.
Global EV Adoption Supported by Automakers, Governments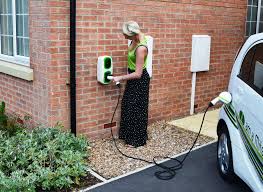 Nevertheless, most EV owners are breaking this habit. Granted, it takes time. Today, just 3% of UK charging is done on roadside rapid chargers.
Indeed, habits can be broken – it just takes time. Just don't expect to be a changed person when you drive that Tesla Model 3 off the lot.
The same can be said for the world's largest automakers. Every name from Volkswagen to Harley-Davidson is releasing a line of electric vehicles.
Similarly, government incentives overwhelmingly support clean energy transportation. Even the US plans to revive its expired EV tax credit.
Apparently, leaving the house to fuel-up is a habit you'll soon get to break.
Related Articles
Ultra Lithium Inc. A team of lithium experts with a finger on the pulse of clean energy news, Ultra Lithium is a lithium exploration company with holdings in Argentina, Canada and the US (TSX-V: ULI, OTCQB: ULTXF and Frankfurt: QFB).