Porsche Charging Network to Roll out with Taycan
Porsche Charging Network Set for Massive Rollout
Electric vehicle owners routinely face a lingering problem. However, this problem doesn't concern price or charge range. Instead, it's easy access to charging stations. Consequently, a major automaker has taken notice. The Porsche charging network will hit 191 dealerships throughout the U.S this year.
Furthermore, Porsche offers three years of use with the purchase of its upcoming Taycan. The EV is considered by some to be 2019's most popular car. Additionally, the Porsche charging network will operate out of the VW-owned Electrify America Inc . Volkswagen Group is Porsche's parent company. Moreover, customers will be able to purchase home-charging systems.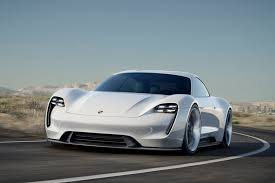 Charging Made More Accessible
The Taycan itself features a 350kW charge rate. Meanwhile, Porsche offers its own DC system that offers a 320kW charge. These will only be available at Porsche dealerships. Ultimately, Taycan owners win. The three-year offer includes unlimited 30-minute charging sessions.
Currently, Tesla dominates the charging network market. However, new competitors (including Porsche) are set to change that. Granted, the $80,000 Taycan is out of most consumer's price ranges. Nevertheless, investment in charging network infrastructure sets the groundwork for affordable EVs in the future.
Lithium-Ion and Major Automakers Team Up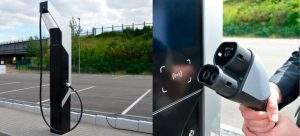 Developments like the Porsche charging network excite clean energy advocates. Moreover, it's set to increase the share of EV purchases in the auto market. Currently, Lithium-Ion batteries power most electric vehicles. Consequently, the resources involved in the battery's creation become more sought-after.
Both major automakers and national governments overwhelmingly push for electric vehicle growth. As a result, mining operations throughout South America receive increased attention.
After all, a global lithium shortage plagues the consumer electronics market. Expect this development to become a major issue when EV penetration grows over the next few years.
Related Articles
Ultra Lithium Inc. A team of lithium experts with a finger on the pulse of clean energy news, Ultra Lithium is a lithium exploration company with holdings in Argentina, Canada and the US (TSX-V: ULI, OTCQB: ULTXF and Frankfurt: QFB).