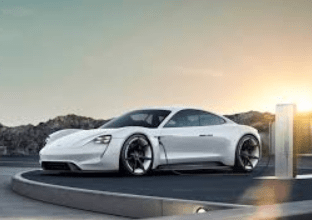 Electric Porsche to Drive Company's Future
Electric Porsche German Automaker's Focus
Yet another major automaker has doubled-down on clean energy. Porsche believes that most consumers want to own electric vehicles. After all, year-over-year American EV sales increased by 81%. Consequently, the electric Porsche will dominate the company's future.
Granted, just over 2% of US auto sales were electric. However, Porsche reckons this is set to change for a number of reasons.
Firstly, charging infrastructure continues to expand. To deal with a lack of stations, Porsche offers 2 years of free charging to new Maycan owners.
Betting on Clean Energy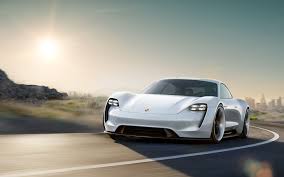 Secondly, the price of manufacturing an electric vehicle continues to decrease. With more competitors than ever in the space, consumers will soon be able to afford clean energy models of their favourite cars. Moreover, General Motors targets families in their bid to supply Americans with affordable electric cars.
Lastly, lithium-ion battery technology continues to advance. Why is this important? Because it's the primary energy storage solution for clean energy technologies. This includes the electric Porsche.
Furthermore, Porsche's bet goes beyond the auto industry. Most communication technologies are now powered by Li-Ion batteries.
Reasons to Believe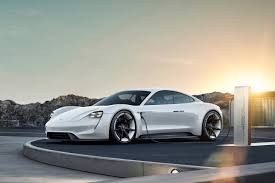 What's more, the aviation industry is also on board. By 2040, Norway airspace will feature exclusively electric planes.
Additionally, the energy storage sector has started to embrace Li-Ion. A massive Indian grid storage project now supplies power to over 2 million Delhi residents. Meanwhile, the American grid storage market leads the world. Evidently, the US champions a new form of sustainable energy.
Porsche joins the electric craze with most of the world's largest automakers. Consequently, there's reason to believe it won't take long until the combustible engine is phased out.
After all, competition breeds innovation.
Related Articles
Ultra Lithium Inc. A team of clean energy experts with a finger on the pulse of clean energy news, ULI is a lithium exploration company with lithium holdings in Argentina, Canada and the US and gold holdings in Argentina. (TSX-V: ULI, OTCQB: ULTXF and Frankfurt: QFB).