Electric Car Survey: 52% of Canadians to Go Green
Electric Car Survey Reveals 52% of Canadians will Buy Electric in Next 5 Years
The transportation landscape quickly changes. Indeed, bikes and carshares take up a greater market share in cities. However, the greatest impact is on private transportation, as electric vehicles popularize. Consequently, this transition will continue to increase. A recent electric car survey confirms this, revealing that most Canadians plan to purchase EVs in the near future.
However, electric vehicles are still few and far between. Granted, the occasional Tesla or Nissan Leaf can be spotted on city streets. Nevertheless, their presence in urban cities normalizes, even though just 3% of US auto sales are electric. Canadians have vowed to surpass this target – if they could.
Price to Decrease – with Time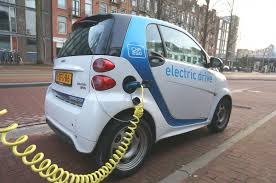 Regrettably, clean energy vehicles are prohibitively expensive for most Canadians. As a result, families are forced to stick with gas-powered cars. After all, no affordable electric SUVs have hit the market – yet.
Nevertheless, the average price will drop in time. Currently, most of the world's largest automakers have announced plans for EV fleets. Volkswagen's even stated that failing to go green would spell financial ruin.
However, a lot must change for 52% of Canadians to buy electric in 5 years. As indicated by the electric car survey, there are many issues to address. Firstly, the storage capacity of the lithium-ion batteries that power EVs must increase. Granted, this is happening. Most of the newer models can travel 300 miles on a single charge.
Lithium-Ion Spearheads Emission-Free Movement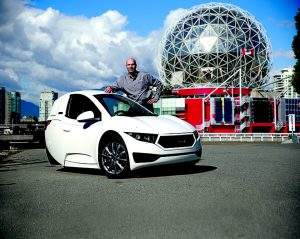 Secondly, charging station access must improve. Much like the battery range issue, this is also being tackled. Google recently included charging stations to their Maps app. Now, users can see which charging stations are vacant.
However, most long-term EV owners don't bother visiting fast-charging stations. Instead, they prefer to charge at home. Granted, it takes longer, but habits are changing. Owners get in the habit of remembering they can charge overnight.
Ultimately, these issues revolve around lithium-ion batteries. Furthermore, a solution to climate change goes through this technology.
If 52% of Canadians actually buy electric within the next 5 years, it will go a long way in reversing the greenhouse effect. However, this will open happen if Li-Ion tech continues to advance.
Related Articles
Ultra Lithium Inc. A team of lithium experts with a finger on the pulse of clean energy news, Ultra Lithium is a lithium exploration company with holdings in Argentina, Canada and the US (TSX-V: ULI, OTCQB: ULTXF and Frankfurt: QFB).