2017 Executive Order Makes Lithium Critical
Lithium Mining Gets Boost from 2017 Executive Order
Donald Trump unknowingly favours clean transportation tech. Consequently, American lithium mining has benefited from a 2017 Executive order. The White House might need to install a charging station.
The Executive order deems lithium a vital mineral to the nation's economic health. Additionally, it protects 23 other minerals. The decision comes as experts anticipate the global Li-Ion battery market to reach $60 billion USD by 2025.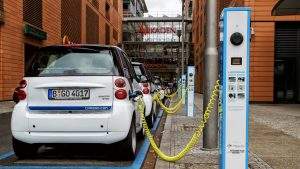 Meanwhile, electric vehicle popularity steadily rises. Moreover, this popularity isn't restricted to North America. China currently leads the global EV race. Furthermore, Europe has taken serious action to encourage plug-in vehicle adoption. After all, it has ample motivation to do so.
Decreasing US Import Reliance
Granted, global EV penetration still hasn't exceeded 3%. Most consumers still choose gas-powered engines. Granted, this is due to 2 factors. Firstly, EVs are still very expensive. Secondly, charging stations are less accessible than gas stations. However, certain countries are an exception.
Ultimately, the 2017 executive order was intended to reduce US import reliance. The primary goal was to reduce foreign oil dependence. Now, similar legislation protects clean energy resources. Lithium demand is expected to increase by 1,300% over the next 2 years. However, EVs currently don't make up the bulk of lithium demand. Instead, this distinction belongs to consumer electronics. Everything from Smartphones to the Mars Rover Curiosity relies on lithium.
Lithium and Trump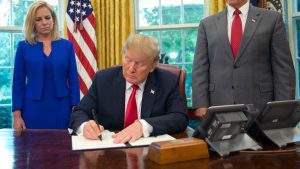 Nevertheless, transportation will soon become the bulk of lithium's use. Most major automakers have entered the EV game, so this isn't expected to stop. Moreover, the EV industry's momentum will help it survive Trump. The nation's 43rd president routinely threatens to cancel its EV car subsidy. However, foreign governments and corporations overwhelmingly back clean transportation.
Consequently, it's unlikely Lithium-Ion's popularity will decrease. What's more, Trump's actions might've set this in stone.
Related Articles
Ultra Lithium Inc. A team of lithium experts with a finger on the pulse of clean energy news, Ultra Lithium is a lithium exploration company with holdings in Argentina, Canada and the US (TSX-V: ULI, OTCQB: ULTXF and Frankfurt: QFB).