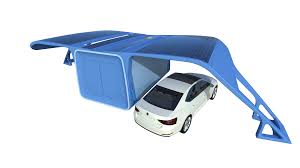 Kinetic Energy Used to Fast-Charge Electric Cars
Chakratec Charges Cars with Kinetic Energy
Admittedly, it takes a long time to charge an electric car. Consequently, automakers have spent billions on charging stations. They've also spent just as much on the technology behind lithium-ion batteries. Nevertheless, the problem persists. However, an eMobility company in Tel Aviv might have a solution. Chakratec has developed a way to charge cars using kinetic energy.
Ultimately, the firm's raised nearly $10 billion in funding. Today, its systems are deployed in several European countries.
Based on kinetic storage technology, Chakratec's method uses the science behind a toilet's flush. However, it replaces water with electricity.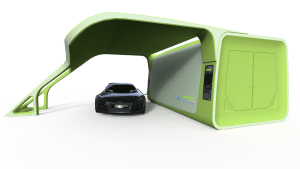 Dealing with Range Anxiety, a Lack of Charging Stations
The system offers 2 major advantages over modern charging stations. Firstly, it offers unlimited charge cycles. Using kinetic energy costs 1/10th the price of today's best electric charging solutions. Secondly, the installations can last for 20 years. This kind of lifespan is unrivaled.
As a result, the benefits are endless. To start, motorists can spend minimal time at charging stations. Additionally, electricity consumption goes down. This cuts cost and is less of an environmental drain.
Evidently, a potential solution to range anxiety has been tabled. This fear is a major hindrance to EV adoption. Ultimately, it's the worry of being stranded with a dead battery and no charging solution in sight.
Billions Go Into EV R&D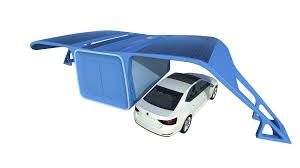 Charging station access is another major hurdle to overcome. Tesla's superchargers can take up to 60 minutes to fill a battery.
Granted, Chakratec's innovation will take time to reach widespread adoption. However, they are just one of countless players vying to accelerate EV growth. Indeed, most of the world's largest automakers have announced EV plans. Volkswagen has even suggested that not doing so brings financial ruin.
Similarly, both national and local governments overwhelmingly table legislation supporting EV sector growth. Even the US plans to revive its expired EV tax credit. It's geared towards both producers and consumers.
Ultimately, kinetic energy storage for electric cars is yet another solution to a nagging problem: the combustible-engine.
Related Articles
Ultra Lithium Inc. A team of lithium experts with a finger on the pulse of clean energy news, Ultra Lithium is a lithium exploration company with holdings in Argentina, Canada and the US (TSX-V: ULI, OTCQB: ULTXF and Frankfurt: QFB).