US EV Tax Credit could be Expanded
Government Proposes Expanding US EV Tax Credit
Getting consumers into electric vehicles is a global priority. Consequently, countless high-ranking Washington officials agree. Democratic representative Ro Khanna (pictured below) spearheads a movement to revive the US EV tax credit. As a result, both American automakers and drivers are set to benefit.
Furthermore, so is the environment. Although 2018 US electric vehicle sales barely scratched 3%, zero-emissions transportation will improve poor air quality. Primarily, hubs including Los Angeles, Dallas, New York and more will reduce pollution levels.
However, no bill exists as of yet. Originally, the US EV tax credit offered a $7,500 rebate on new purchases. Most notably, Tesla took advantage. Regrettably, the credit phased out after the manufacturer's 200,000th sale.
Electric Vehicle Production to Stimulate US Economy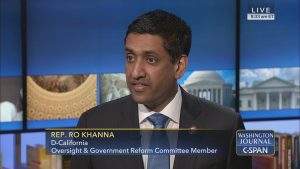 Additionally, automakers including General Motors were also affected. As a result, less incentive for consumers to work themselves into electric vehicles exists than before the US EV tax credit folded.
Furthermore, automakers suffer from a drop in sales. However, this isn't the result of a lack of interest. In fact, a recent driver survey suggests over 75% of Americans want to own electric vehicles.
Should it pass, the new bill would eliminate the 200,000 car cap. Moreover, it would link the credit to manufacturers producing EVs in the United States.
Lithium-Ion Value Tied Closely to EV Policy
This isn't the first time the US has taken a massive step forward in electric vehicle policy. In late 2017, the Trump administration declared lithium a resource central to national economic health. Consequently, lithium-ion battery production relies on a stable lithium supply.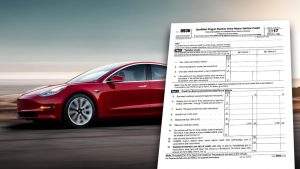 Responsible for powering electric vehicles, these batteries are of great interest to both governments and corporations. Currently, Germany and China spend massively on lithium extraction projects in South America.
Meanwhile, Indonesia and India strive to become lithium-ion battery production hubs. Americans will reap the benefits if the US EV tax credit is revived.
After all, an electric vehicle produced domestically will soon be infinitely more valuable than one powered by gas.
Related Articles
Ultra Lithium Inc. A team of lithium experts with a finger on the pulse of clean energy news, Ultra Lithium is a lithium exploration company with holdings in Argentina, Canada and the US (TSX-V: ULI, OTCQB: ULTXF and Frankfurt: QFB).