BMW Doubles Li-Ion Battery Production
$10 million Investment as BMW Doubles Electric Vehicle Battery Production
25 electric vehicle models by 2023 is no easy feat for a number of reasons. Firstly, each model requires a custom battery design. Secondly, enough batteries must be produced to satisfy demand. Evidently, a prominent German automaker is aware as BMW doubles EV battery production.
Evidently, the need to roll out an electric fleet to compete with Tesla is the company's singular focus. Consequently, BMW fired its CEO for this reason alone.
After all, BMW has struggled in electric car sales. Despite entering the market early on, its flagship iSeries hasn't gripped consumers.
Expanded EV Effort
As a result, BMW's decided to move in a different operational direction. Much like Toyota, it understands that financial success means phasing out traditional models.
Moreover, it knows that satisfying consumer demand for new electric vehicles will soon be crucial. It can learn from the long waitlist plaguing Tesla customers.
BMW's new battery production line will employ over 120 people.
Building a Battery for Success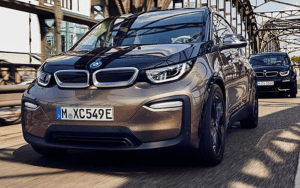 Furthermore, the move will expand the South Carolina assembly plant by 86,000 feet.
It's important to note different types of Li-Ion batteries will be assembled on this new line. BMW will be equipped to take advantage as more sophisticated battery designs hit the open market.
Nevertheless, automakers like Toyota are taking steps to create patented Li-Ion battery designs that competitors can't use.
Consequently, BMW's success hinges on developing enough sophisticated batteries to meet consumer demand.
Also, batteries that eliminate range anxiety would help.
Related Articles
Ultra Lithium Inc. A team of clean energy experts with a finger on the pulse of clean energy news, ULI is a lithium exploration company with lithium holdings in Argentina, Canada and the US and gold holdings in Argentina. (TSX-V: ULI, OTCQB: ULTXF and Frankfurt: QFB).