Electric Mazda to Hit Market in 2020
First Electric Mazda Due Out Next Year
In 2016, Mazda announced plans to release an electric car line by 2019. However, this didn't happen. Despite every indication the industry was headed in a sustainable direction, the company committed to gas-power vehicles. Now, this is changing as the first electric Mazda is due out in 2020.
Two key factors helped change Mazda's mind. Firstly, most of the world's automakers have gone green. Competitor Volkswagen has even stated that failing to electrify would spell disaster for an automaker's bottom line.
Secondly, emission restrictions in Europe have tightened. Indeed, the EU has doubled down on its Paris Accord commitment.
EV Partnership with Toyota Promising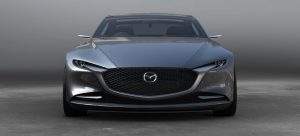 Consequently, the Japanese automaker has adjusted to reflect this new – greener – reality. Furthermore, the first electric Mazda will be released through a partnership with Toyota.
As for the model itself, no information has been released. However, speculation points to an SUV or hatchback.
Granted, Mazda hasn't announced which demographic it will serve. Will it cater to the cluttered luxury EV space? Or, will it serve the middle-class?
Mazda Changes its Mind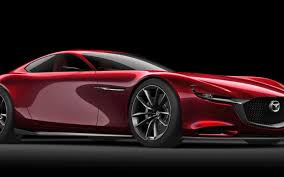 The family market has received much attention of late, as GM announced its upcoming line fixates on affordability. Nevertheless, the first 'affordable' electric GM won't be available until 2025.
Regardless of which market Mazda caters to, its organizational shift is encouraging. After all, an executive previously stated the "impending death of the internal combustion engine is overrated."
Clearly, market developments over the past few years have proven this statement wrong. As Tesla's market share decreases, plug-ins won't soon be called 'compliance vehicles.'
Related Articles
Ultra Lithium Inc. A team of clean energy experts with a finger on the pulse of clean energy news, ULI is a lithium exploration company with lithium holdings in Argentina, Canada and the US and gold holdings in Argentina. (TSX-V: ULI, OTCQB: ULTXF and Frankfurt: QFB).