Honda E Draws Mass Interest
A Waitlist Forms to Drive the Honda E
On sale in 2020, the Honda E has attracted much attention. Consequently, the waitlist is long. Why? Because the Honda E reportedly offers unparalleled handling.
A few impressive engineering feats support this rumor. Firstly, the car offers a fully independent suspension. Honda uses aluminum to create one of the lightest EVs on the market.
Secondly, the Honda E offers perfect weight distribution between the front and rear wheels. If this is true, the car's balance could set a new industry standard.
It's All In the Details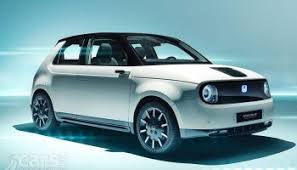 Lastly, an electric motor powers the rear wheels. These 3 factors combine to create the vision of a car with near-perfect handling.
Furthermore, the Honda E features no side mirrors. Instead, both front doors feature a camera that broadcasts images to dashboard-mounted screens. Reportedly, this reduces a great deal of drag.
However, the paradigm-shifting doesn't end there. Two 12-inch touchscreens run the length of the dashboard.
Competition Among Automakers Drives Innovation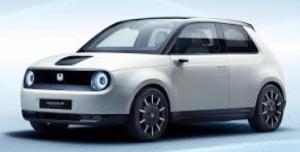 The Honda E will help drive innovation in the EV space. Nevertheless, Tesla's lead in the sector is still largely unchallenged. However, their market dominance will be tested as established automakers bring plug-in models to market.
Nevertheless, it's difficult to predict exactly how long it will take these giants to establish an electric foothold.
Ultimately, more competition will drive down the price of owning an electric vehicle. Evidently, the focus of GM's electric fleet is families. Their objective is to create affordable EVs.
It's not likely the Honda E will cater to this demographic, but the vehicle's presence is welcomed by consumers nonetheless.
Related Articles
Ultra Lithium Inc. A team of clean energy experts with a finger on the pulse of clean energy news, ULI is a lithium exploration company with lithium holdings in Argentina, Canada and the US and gold holdings in Argentina. (TSX-V: ULI, OTCQB: ULTXF and Frankfurt: QFB).