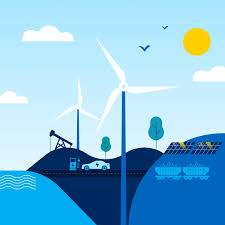 Oil Demand to Peak in 2030s: Report
Electric Vehicle Adoption could Force Oil Demand to Plummet
The auto industry's future poses many questions. Namely, what kind of car will most people drive over the next 10-20 years? However, most national governments and car manufacturers seem to agree. Global transportation will one day be completely electric. As a result, management consulting firm McKinsey believes oil demand will soon plummet.
This prediction is included in the company's Global Energy Perspective 2019 report. Ultimately, it makes a bold claim: that electric and gas-powered cars will soon reach cost parity. How soon? The early 2020s.
Furthermore, it predicts EV market penetration for the industry's 3 largest markets. First, China will experience parity. This will be followed by Europe and then the US.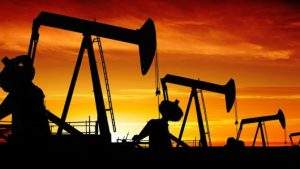 100 million EV sales by 2035
McKinsey's predictions aren't exactly surprising. Firstly, most of the world's largest automakers have made serious EV commitments. Additionally, several technology firms (including Dyson) plan to enter the market. Similarly, Apple currently weighs the pros and cons.
Secondly, several large economies have made similar commitments. Germany has invested enormously in South American lithium – the primary component in Lithium-Ion batteries. Meanwhile, Indonesia and India plan on becoming battery production hubs.
Lastly, the technology behind plug-in vehicles rapidly improves. Li-Ion batteries are steadily becoming safer and more effective. 2030 will see the release of solid-state batteries. Currently, liquid-state batteries are able to travel over 300 miles on a single charge.
Exponential Growth and Electric Vehicles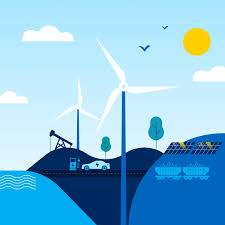 Furthermore, charging stations grow in abundance. Granted, North America lags in this area. However, the Trump Administration identified lithium as a valuable resource in late 2017.  Specifically, it passed legislation labeling the mineral as crucial to the nation's economic well-being.
As a result, the minerals involved in Li-Ion batteries are expected to increase in value. This includes cobalt, tin, nickel, lithium and several others.
However, McKinsey's report could potentially undersell how quickly EVs grow in popularity. Smartphone and PC adoption beat industry expectations years ago. The same could happen here.
After all, the transportation industry is the No. 1 contributor to climate change. Expect oil demand to take a hit.
Related Articles
Ultra Lithium Inc. A team of lithium experts with a finger on the pulse of clean energy news, Ultra Lithium is a lithium exploration company with holdings in Argentina, Canada and the US (TSX-V: ULI, OTCQB: ULTXF and Frankfurt: QFB).