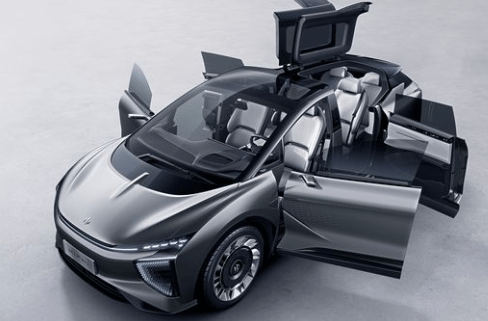 Human Horizons EV Prototype Electrifies
Concept Car by Chinese Human Horizons Revolutionary
Nearly 500 electric vehicle startups can be found in China. Furthermore, the country's central government has arranged the creation of 20 versions of the US' Detroit Motor City. However, Human Horizons has separated itself from the pack with a new vehicle prototype.
Called HiPhi, the revolutionary model attempts to add a human touch to the digital car era.
Granted, this has been done before. However, several standout features identify it as a model to keep on your watchlist.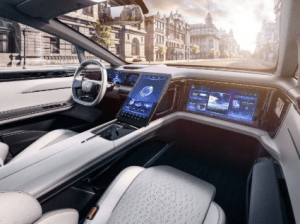 Sustainable, Human-Centric Transportation
Firstly, multiple touchscreens span most of the dash. Riding shotgun comes with access to an entertainment hub.
Secondly, Human Horizons has re-thought how owners and passengers should enter vehicles. Both gullwing and swing doors are featured on the car's mouth-watering exterior.
Additionally, this pretty little thing isn't all looks. With 4 superbrains and 6 CPUs, you're looking at the (supposedly) smartest EV on the market.
Competition Breeds Innovation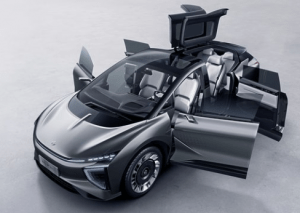 The Chinese government has rolled back subsidies for EV manufacturers. Consequently, automakers must step up their game to stand out from the cluttered crowd of automakers.
This is great news for aspiring EV owners and clean energy advocates. Indeed, the time has come to challenge Tesla's market supremacy.
However, this will take time. Last year, the Tesla Model 3 outsold all other EVs on the market…combined.
We'll see if offerings like the HiPhi can change this narrative.
Related Articles
Ultra Lithium Inc. A team of clean energy experts with a finger on the pulse of clean energy news, ULI is a lithium exploration company with lithium holdings in Argentina, Canada and the US and gold holdings in Argentina. (TSX-V: ULI, OTCQB: ULTXF and Frankfurt: QFB).