Volkswagen EV Sales Exceed Expectations
Volkswagen EV Sales Test Company's Manufacturing Limits
It seems Tesla isn't the only automaker to keep customers waiting. Indeed, this trend is expected to continue as the world's largest car manufacturers enter the clean transportation game. Unfortunately, Germany's largest automaker has found this out the hard way. Ever since the company made its line available for preorder, Volkswagen EV sales have surpassed expectations. The company struggles to satisfy demand.
Granted, this is good news for a number of parties. Firstly, such demand for plug-in vehicles is music to the ears of clean energy advocates. Currently, electric vehicles are on the precipice of serious market penetration. News such as this will encourage VW competitors to ready their fleets.
Additionally, VW's experience provides a great case study to prepare for fleet rollouts.
Free Battery Charging for 1 Year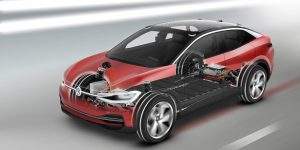 Secondly, most of the world's largest automakers have already announced plans for plug-in fleets. This is especially true in China, where nearly 500 electric car automakers compete. This has formed a bubble in China's auto sector.
Volkswagen EV sales numbers suggest these investments will pay off. Granted, not all players will survive. Nevertheless, this trend goes far beyond China. Everyone from Harley-Davidson to GM has overhauled their operation. Soon, gas-powered services will play second fiddle to electric. Lastly, this news favours the consumer. There aren't many affordable EV options out there. Developments like this will change that.
Competition Heats Up EV Sector, with Government Help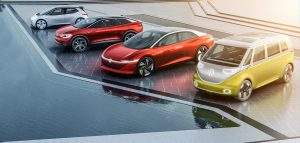 After all, nothing breeds innovation like competition. With the Volkswagen EV line being so popular, Tesla is forced to up its game.
Furthermore, national and regional governments help competitors stay afloat. The United States may pass legislation reviving the expired EV tax credit.
Now that Norway sells more electric than gas-powered vehicles, both democrats and republicans recognize the incentive to go green. Currently, Volkswagen is having trouble satisfying its 10,000 EV orders. All things considered, it's a nice problem to have.
Related Articles
Ultra Lithium Inc. A team of clean energy experts with a finger on the pulse of clean energy news, ULI is a lithium exploration company with holdings in Argentina, Canada and the US (TSX-V: ULI, OTCQB: ULTXF and Frankfurt: QFB).