Lithium Deposits in China Pressure Europe, N.A.
New Chinese Lithium Deposits Pressure Competitors to Acquire More Mines
The race for global electric vehicle supremacy continues to heat up. Between China, Europe, and North America, demand for clean transportation has skyrocketed. Evidently, lithium-ion batteries are needed to power this sustainable trend. What's more, the 3 largest markets primarily rely on lithium imports. However, China has found massive lithium deposits on its own soil.
Consequently, China's dream of going 100% electric by 2030 is closer than ever to becoming reality. After all, domestic mining could save China billions on tariffs and shipping.
Furthermore, this puts pressure on Europe and North America to do one of two things. Firstly, they could double-down on limited lithium deposits mined domestically. However, not enough projects exist to satisfy demand.
A Renewed Eye on South America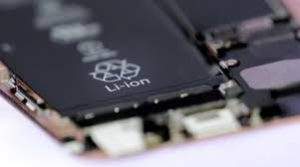 Secondly, they could increase mining operations abroad. In particular, this bodes well for Argentina, Chile, and Bolivia. Currently, the so-called Lithium Triangle hosts nearly 50% of the world's lithium.
Ultimately, China's discovery in Yunnan province could contain 340,000 tonnes of lithium carbonate. If true, China's global lithium contribution of just 7% is set to skyrocket.
However, this story requires reading between the elemental lines. If China becomes self-dependent from a lithium standpoint, this opens up the field for European and North American companies to enhance relations with overseas mining operations.
Global EV Race Heats Up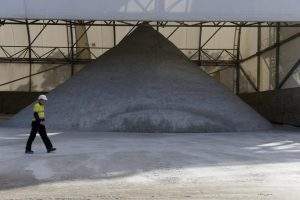 After all, China's Belt & Road Initiative is largely uncontested by Western powers. Meanwhile, Yi Xinping's government globetrots the world, bankrolling third world infrastructure in a bid to spread influence.
Its lithium ambitions satisfied, China could pull out of various mining operations throughout South America. Therefore, Western companies could establish relations with producers for a fair price.
This will play a large part in fueling the global electric push. Both governments and automakers have overwhelmingly committed to electric vehicles, and sourcing lithium is a key priority.
Evidently, Chinese lithium deposits could bode well for the global combustible engine phaseout.
Related Articles
Ultra Lithium Inc. A team of clean energy experts with a finger on the pulse of clean energy news, ULI is a lithium exploration company with lithium holdings in Argentina, Canada and the US and gold holdings in Argentina. (TSX-V: ULI, OTCQB: ULTXF and Frankfurt: QFB).