Volkswagen Battery Recycling Strategy Announced
Volkswagen Battery Recycling Strategy for Electric Vehicle Fleet Announced
Make no mistake, electric cars reduce our carbon footprint. However, adoption rates haven't spiked enough to make a difference. Only 3% of US auto sales are electric. Meanwhile, Norway has started to sell more electric than gas-powered cars. Regrettably, its population is too small for an immediate global impact. Nevertheless, most major automakers have announced EV plans. In particular, the Volkswagen battery recycling plan excites clean energy advocates.
After all, recycling is a major part of sustainable development. Case in point, the global push to eliminate straws.
Moreover, the resources needed to power electric cars are not infinite. The Volkswagen battery recycling plan reflects this reality.
Reducing Battery Cost, Preserving the Environment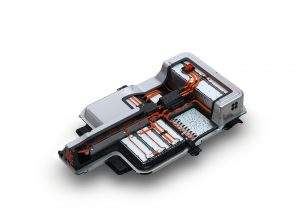 Ultimately, the company plans to get most of its battery production resources from recycled batteries. Furthermore, it plans to recycle over 1,200 tons of batteries at its Salzgitter plant in Germany.
This is equal to 3,000 vehicles. Granted, this will save the company a pile of money on EV batteries. After all, Volkswagen plans to produce 1 million electric cars by 2025.
Consider how quickly the Volkswagen battery recycling plan could be scaled. Currently, it's being tested at a small number of German plants. Soon, after further research and investment, the company could get most of its batteries this way.
German Automaker has Ambitious Electric Vehicle Plans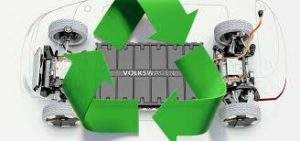 However, this is but part of Volkswagen's master plan to challenge Tesla. Moreover, they plan to invest heavily in lithium and cobalt sourcing operations. After all, these two resources are needed to make lithium-ion batteries.
Consequently, the world has taken notice. The shift away from fossil fuels has put an emphasis on Li-Ion battery production. Currently, Europe and Asia invest heavily in these facilities.
Nations like India and Indonesia plan to become production hubs. Evidently, this would reduce Europe's reliance on Russian oil.
Regardless, Volkswagen battery recycling isn't just for environmental reasons. The company's bottom line will benefit.
Related Articles
Ultra Lithium Inc. A team of lithium experts with a finger on the pulse of clean energy news, Ultra Lithium is a lithium exploration company with holdings in Argentina, Canada and the US (TSX-V: ULI, OTCQB: ULTXF and Frankfurt: QFB).