Gupta Family to Make Niche Electric Cars
Gupta Family Works with F1 Designer to Bring EVs to Market by 2020
It seems everyone's hopping on the bandwagon. Indeed, lithium-ion batteries power this particular carriage. Evidently, the trend has transformed beyond pipe dream into a full-blown reality. Consequently, billionaires and millionaires the world over have taken notice. Even India's Gupta family has put their gold-plated hat in the ring. They're working to bring their own line of EVs to market.
Granted, these things take time. After all, executing a project of this scale takes years.
What's that? They're planning on making the fleet available to consumers by next year? Apparently, anything's possible when money isn't an object. Additionally, having former F1 designer Gordon Murray in your corner doesn't hurt.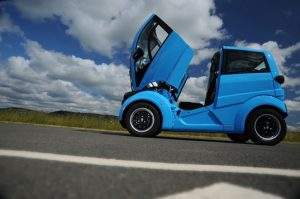 Cost of EV Ownership Dropping
The Gupta family has made its fortune in several arenas. These include mining, railways, media and armaments. Evidently, their foray into the EV game is a first for the famous clan.
Nevertheless, they have ample experience starting and actualizing massive projects. This is a challenge they're prepared for.
Furthermore, their timing is perfect. Several reports suggest the total cost of EV ownership will be less than gas-powered vehicles very soon.
Automakers Electrify at Startling Pace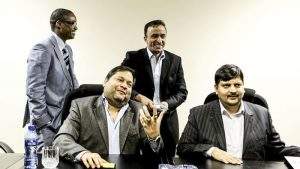 With a focus on Australia, the Gupta family hopes to launch a vehicle with significant battery range. However, they don't face this challenge alone. Globally, billions are poured into lithium-ion battery R&D projects.
As a result, range anxiety will soon be a buzz word of the past. Furthermore, the problems around charge station access are being solved. In the US and UK, Google Maps can tell users which stations are occupied.
Granted, a glut of EV manufacturers flood the market. While Tesla is still top dog, it's market share is under threat.
High-rollers like the Gupta family should push Elon Musk & Co. to innovate at a quicker pace.
Related Articles
Ultra Lithium Inc. A team of lithium experts with a finger on the pulse of clean energy news, Ultra Lithium is a lithium exploration company with holdings in Argentina, Canada and the US (TSX-V: ULI, OTCQB: ULTXF and Frankfurt: QFB).