Virtual Assistants on the Road with Alexa EV Integration
Nearly 25% of American homes have a smart speaker. Evidently, there is public buy-in around virtual assistants. American automaker Rivian has taken notice. Consequently, the company invests in Amazon Alexa EV integration. Reportedly, it will roll out with the company's clean transportation line.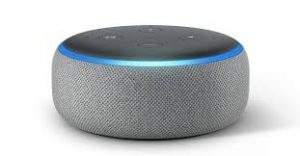 The company's RT1 – an electric pickup – was recently showcased with Alexa EV integration. The most exciting part of the demo came when a representative opened the hood with their voice.
Granted, it will take some time for this technology to become common in vehicles. Moreover, translating the virtual assistant experience for mobile use is a challenge.
Open the Hood – Hands-Free
After all, in-home smart speaker functionality benefits from their stationary nature. Consequently, creating a similar experience for an on-the-go user is something else entirely.
Nevertheless, Rivian and Amazon will test the waters. Currently, Alexa EV integration hasn't been discussed beyond voice command functionality.
Moreover, the technology is in its infancy. Although it's highly probable virtual assistants will eventually play a large part of life on the road, a lack of competition stonewalls innovation.
Era of Innovation Grips Auto Industry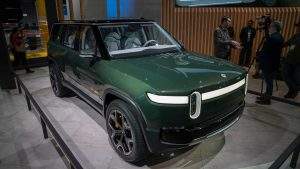 Granted, this isn't to say the auto industry isn't innovative. On the contrary, the electric era asks players to be more innovative than at any time post-WWII.
On a weekly basis, more automakers and governments embrace cars that run on lithium-ion batteries. Furthermore, billions are poured into R&D research supporting this change.
Therefore, Rivian's Alexa EV integration isn't much of a gamble. After all, a tornado of changes grips the auto industry.
Successfully incorporating voice command tech is a competitive advantage. As a result, expect more automakers to follow Rivian's lead.
Related Articles
Ultra Lithium Inc. A team of clean energy experts with a finger on the pulse of clean energy news, ULI is a lithium exploration company with lithium holdings in Argentina, Canada and the US and gold holdings in Argentina. (TSX-V: ULI, OTCQB: ULTXF and Frankfurt: QFB).